A recent NBC News article details how the classroom doors at Robb Elementary could not be locked from the inside. As the article notes, it's a vulnerability that many school safety and security experts, including PASS Partners, have warned about for decades.
Here's an excerpt from the article:
Despite billions of dollars that have been poured into hardening schools nationally, 1 in 4 U.S. public schools lack classroom doors that can be locked from the inside, according to a survey conducted two years ago by the National Center on Education Statistics, a federal research office.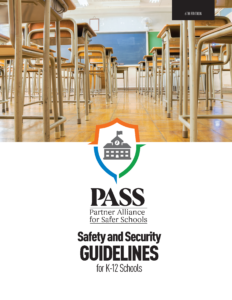 Ready to get the Guidelines?
The most comprehensive information available on best practices specifically for securing school facilities, vetted extensively by experts across the education, public safety and industry sectors.