PASS was featured in the recent Texas Observer article about the aftermath of the Robb Elementary School shooting, "Uvalde's Locks Were Its First Line of Defense. They Failed."
Below is an excerpt from the article.
The Partner Alliance for Safer Schools lays out best practices, vetted by experts across education, public safety, and industry sectors in a School Safety and Security Checklist. First item in the access control section for school district recommendations: "emergency building access system for fire/emergency/law enforcement (rapid access credential vault)" for all four tiers of schools that range from basic (tier 1) to advanced security and safety systems (tier 4). Then, for tiers three and four, a recommendation "all command staff possess keys and/or access credentials."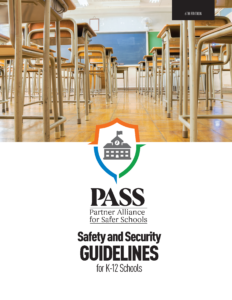 Ready to get the Guidelines?
The most comprehensive information available on best practices specifically for securing school facilities, vetted extensively by experts across the education, public safety and industry sectors.