Success!
Thank you for applying to become a PASS Partner and committing to support our mission. Your application is in review by the PASS Board of Directors. We will promptly review your application and be back in touch soon!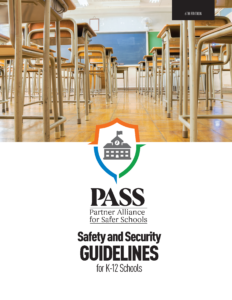 Ready to get the Guidelines?
The most comprehensive information available on best practices specifically for securing school facilities, vetted extensively by experts across the education, public safety and industry sectors.